Schwarzenegger to Graz, Austria : Drop Dead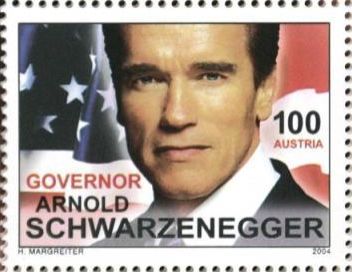 Well, he didn't say that. But he did break ties with the city of his birth.
The Gov. has asked the city of Graz, Austria to remove his name from that city's sports stadium. There had been a movement in that city to change the name due to anger at Arnold's refusal to commute the death sentance of murderer and gang leader Tookie Williams.
Arnold was born and raised in Graz. It was a great honor when this major stadium was named after him in 1997.
I believe Arnold when he says that the decision not to commute was difficult. It also must have been difficult to ask them to take his name off the stadium.
In a letter addressed to " Dear Mr. Mayor " he said " "In all likelihood, during my term as governor, I will have to make similar and equally difficult decisions," Schwarzenegger said in the letter. "To spare the responsible politicians of the city of Graz further concern, I withdraw from them as of this day the right to use my name in association with the Liebenauer Stadium." He asked for the lettering to be taken down by years end.
The city had given him a " ring of honor " which is being returned. " It is
already in the mail
the letter said.
I respect this Governor, I think he is a man of principle. He's had a rough patch lately, with the voters of California turning down four initiatives that he supported. His poll numbers are down. And if you don't think that the recent clemency decision was tough on him, you're nuts.
And now the city of his birth, which had honored him so profusely was perhaps on the way to undoing the honor. They'll never do it now. He's beaten them to the punch, with an irrevocable act. And it's Austria's loss.
Graz is Austria's second largest city, with a population of 250,000.
Arnold Schwarzenegger Stadion Graz Liebenau